A GIF is worth a thousand screenshots
Did you know that GIFs have productive uses? Yep, deal with it! Lately, I have been including GIF screencasts on pull requests that include user interface changes as a way to clearly demonstrate the changes.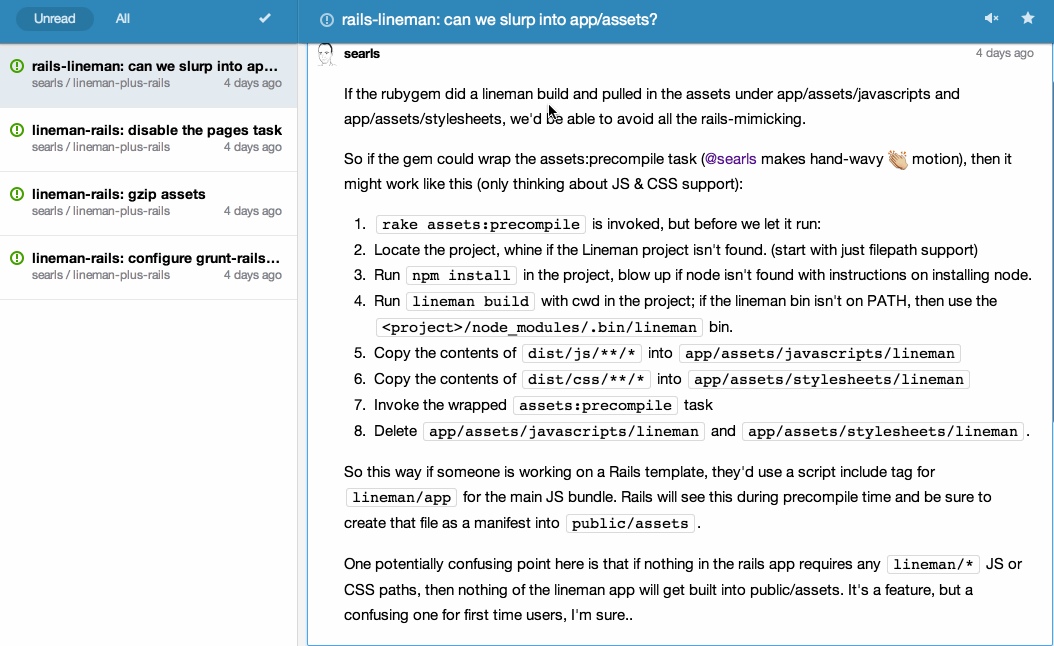 It's an extermely effective way to communicate what has changed. These screencasts have other uses, such as showing how to use a feature or demonstrating a bug.
There are a lot of ways to make a GIF screencast, but LICEcap is the best tool I have found found. It is not the prettiest piece of software that I have ever laid eyes on, but it just works and makes fantastic GIFs. The GIF above is 26 seconds long, great quailty, but only 500 KB.